Theme Tweaker By: Lootyhoof
About this add-on
Theme Tweaker lets you change the font family, font size, font color, font style and background color of the interface for Pale Moon and other Mozilla-like applications. It is an especially valuable tool for visually impaired people and wide screen users.

This extension will install both a toolbar button and a Tools menu item where you can adjust settings. All changes are instantly applied and are saved permanently and through sessions.

Please note that the "background color" option is only available on the default theme.

This is a fork of "Theme Font & Size Changer" by Baris Derin.
Preview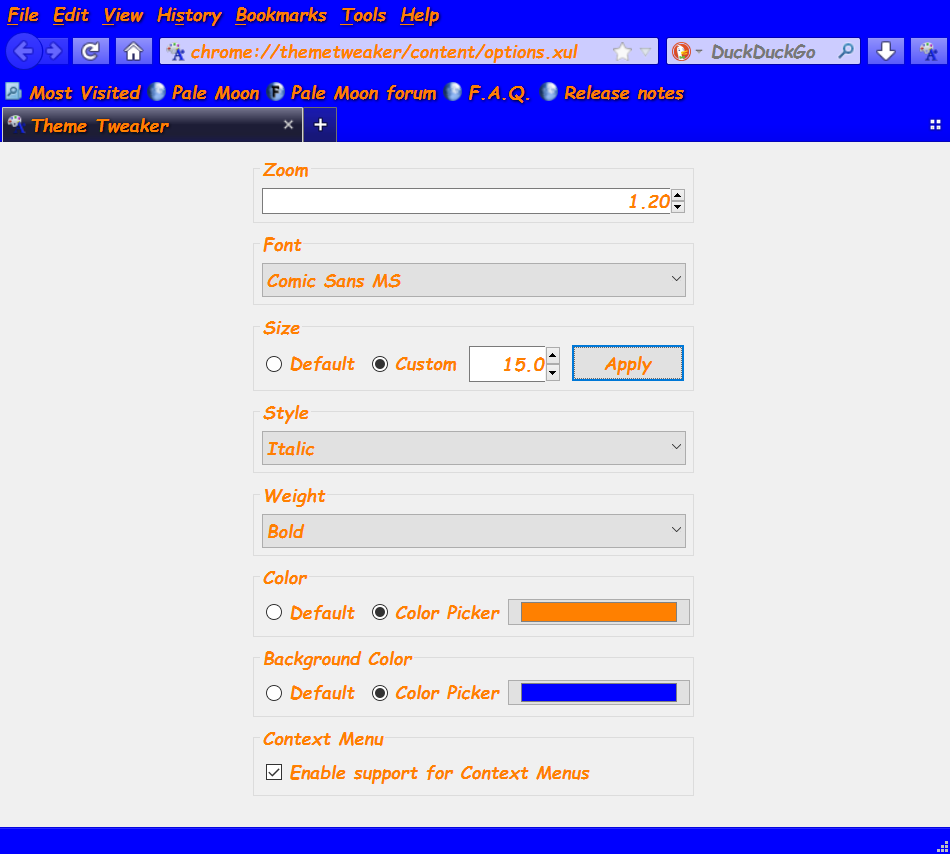 Download Now