QuickFolders By: Axel Grude
About this add-on
QuickFolders or Folder Tabs - cuts through the clutter of the folders sidebar by having your most important folders as tabs. Open folders and sub folders, move/copy mails without scrolling around or searching. Use categories for filtering the faves! Powerful features like customization through color palettes and custom icons. Skip unread folder functionality. quickMove and quickJump functions by typing a few letters of any folder name. Recent folder history.

QuickFolders is a Mail extension originally created by Alexander Malfait and me (Axel Grude) - I have been developing it since 2009. It's now in the top 5 most loved Add-ons on thunderbird.net with more than 20,000 daily users. Read over 100 5-star Reviews.

Also visit my YouTube Channel for some demonstrations.


A Brief Description

This extension adds an extra toolbar to Interlink. When you drag a mail folder to it, you get a tab that acts as shortcut to that mail folder. This supports full drag and drop, like the corresponding folder in the folder tree - You can drag messages on it to move/copy them to the folder, and access the bookmarked folders through keyboard shortcuts.

This is handy when you have a large tree of folders for clients or projects, but use only a few of them at the same time.

Full description with screenshots can be found at quickfolders.org.

For version information, please visit the Change Log.

Preview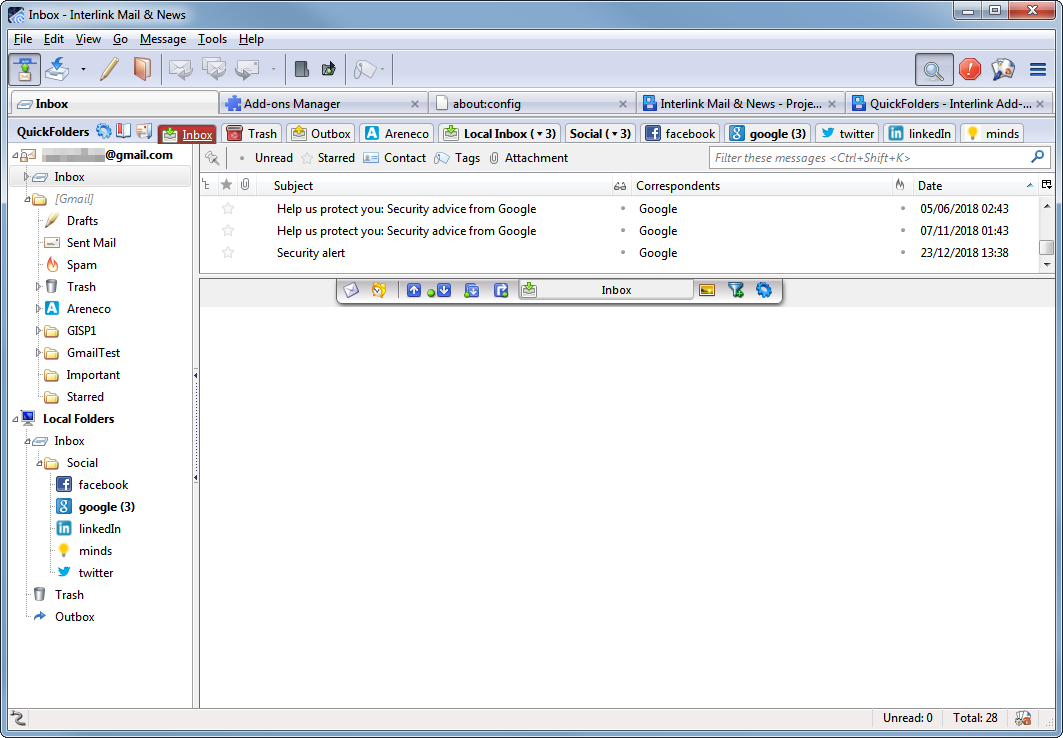 Download Now