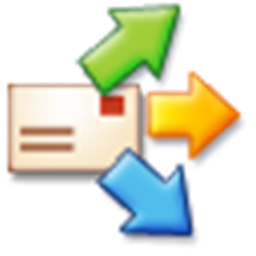 quickFilters By: Axel Grude
About this add-on
quickFilters makes it very easy to create new filters. Activate the filter assistant, then drag an email into the folder tree. You will be prompted to choose from 6 templates in order to create a new filter - the extension does the rest.

Here is a video that shows how to set up some filters. Anybody can do it, and if you put in a few minutes to understand it you will be creating filters within seconds which are going to tidy up your inbox automatically:

YouTube Video: Mail filters in 3 clicks

It will prefill the destination folder and some of the conditions according to the selected template. It also adds lots of good usability features to the filter list, as described in Thunderbird [Bug 450302]. An advanced search box and 2 buttons (move to top, move to bottom) make it easy to manage many message filters.

Additional tools include:



merging and cloning of filters
cut, copy and paste even across mailboxes
alphabetical sorting & grouping of selected filters
extended search of filters: search conditions / actions / folder name
find duplicate filters or filter conditions
find all filters that affect a specific folder
run filters from toolbar button
Read the complete version log here

The code base for Interlink and older versions of Thunderbird (pre 60) was forked to the Tb-52 github branch.


Preview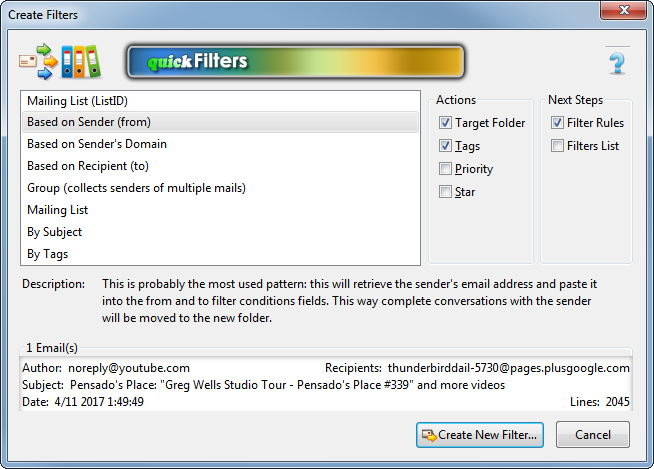 Download Now