Periodic Table of XUL Elements By: FranklinDM
About this add-on
This extension contains a collection of XUL demos that showcase the different controls and related features available in the platform. It used to be available as a web page, but can no longer be viewed in browsers since support for Remote XUL was disabled.

The main window or interface can be accessed through the toolbar button (if placed from the Customize Window) or via the XUL Periodic Table menu item under the Tools menu, found in the Menu Bar.

The content of this extension is based on the work of Alice Corbin while the original repository can be found here.
Preview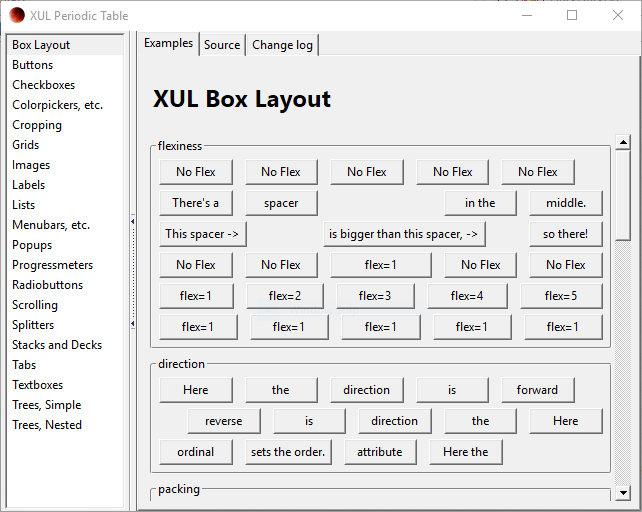 Download Now