FoxyProxy Basic By: FoxyProxy, Inc.
About this add-on
FoxyProxy is a Pale Moon extension which automatically switches an internet connection across one or more proxy servers. Put simply, FoxyProxy automates the manual process of editing Pale Moon's Connection Settings dialog.

* Advanced logging shows you which proxies were used and when.
* Animated icons show you when a proxy is in use.

Note that this version is NOT supported or maintained by the FoxyProxy team.
Preview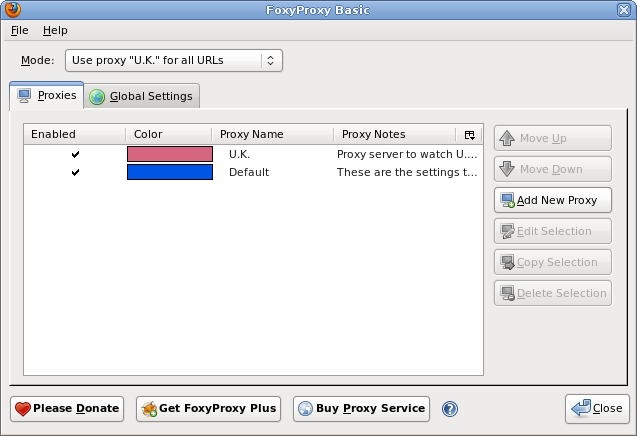 Download Now